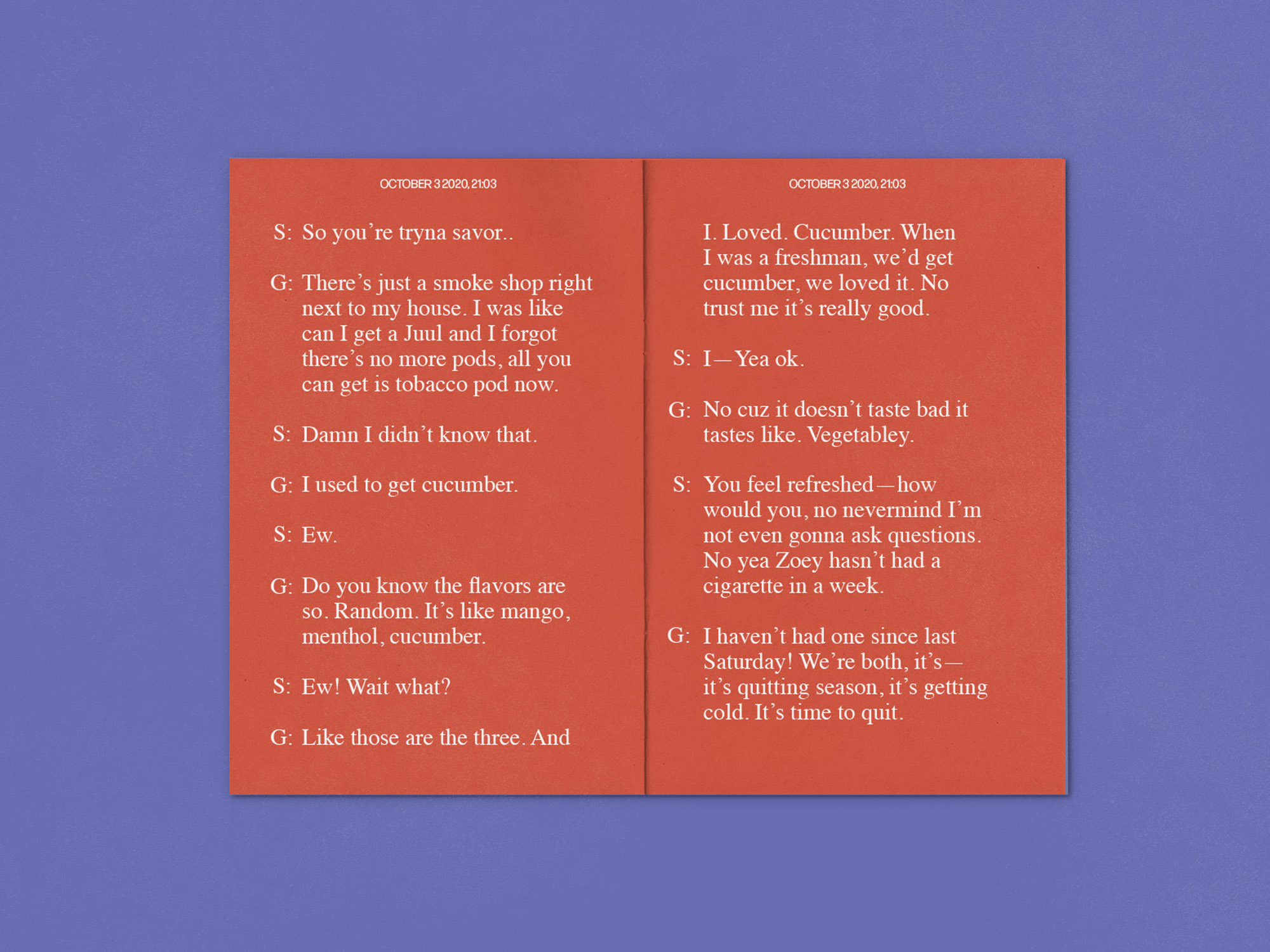 Transition as Currency

Writing, Book Design, Illustration
November 2020

Created in collaboration with

Gregory Shark

, advised by

Abraham Adams

. Collection of writing, photos and illustrations: stories of ambition, change, growing up poor, overcoming, generosity and gratitude.

Our pricing, distribution and packaging of the books closely aligned with our underlying values and themes presented in our writing. The first batch of books were limited edition, coming in cellophane packages with risograph prints of the American west, stickers, and personalized notes.

(165 pages, 8.5 x 5.5in)
Over 100 copies sold.