A monoprint movie poster for my friend Gregory, who wrapped up his first stop motion short film,
Feeding a Fish is like Smashing Your Cold Hand With a Woodshop Hammer
. I printed two variations on paper and a full color copy on bed linen (middle) to reference the ghost imagery in the film, as well as Gregory's November ritual photo series.
Watch it and see his other work below ︎
https://ghilanishark.com/FAFILSYHWAWH
Sintra plate on paper and bed linen. A last minute decision and success.

Made as part of my final for Painterly Prints, a wintersession course taught by Lilla Szekely. February 2020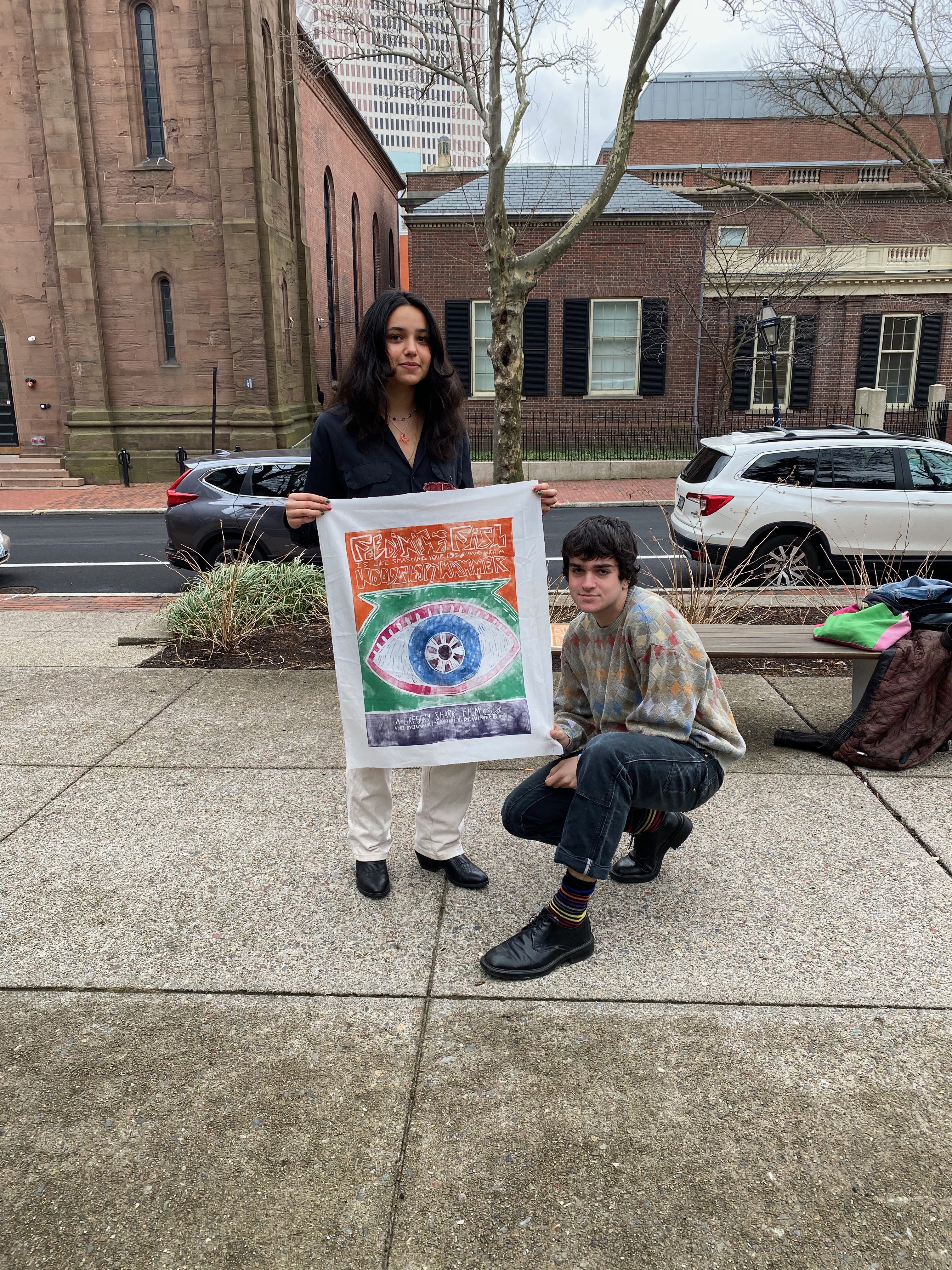 Prepping for our Academy Awards red carpet debut.