This past fall semester, I joined the design team for Brown University's annual hackathon, Hack@Brown. The organization is responsible for hosting weekly workshops at the start of the fall semester and organizing an entire weekend in January of hacking, website building and everything inbetween. In a team with six other talented students from both Brown and RISD, we created the identity around the theme our design leads picked for 2020: Garage.
Created in collaboration with Lulian Ahn, Ryan Kang, Miranda Mo, David Charatan, Christine Wang and Soeun Yoon. September 2019-January 2020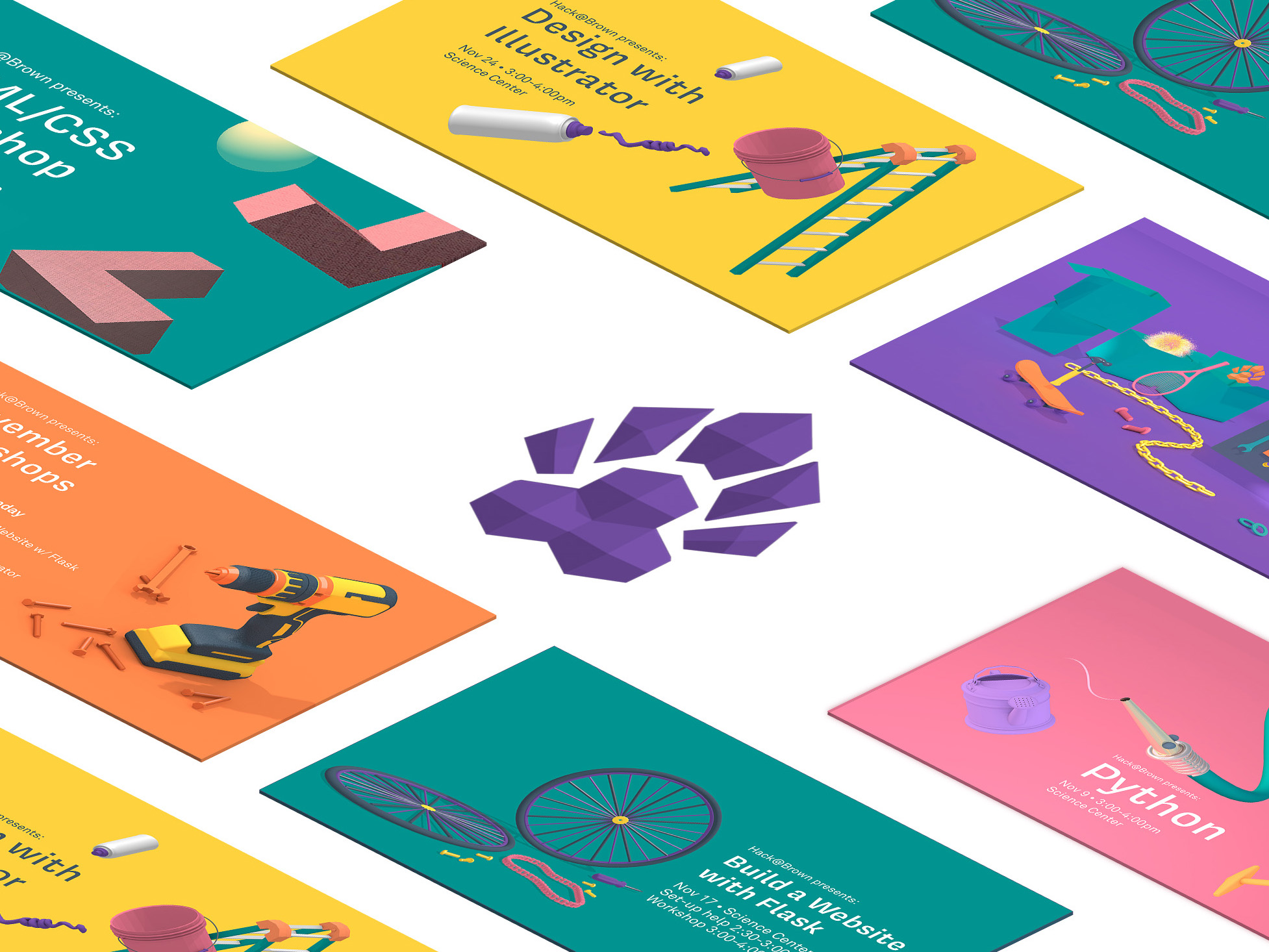 Branding
Since the word "hackathon" tends to have a competitive association which can deter inexperienced students, we heavily focused our attention on creating a friendly, accessible brand image to help create an inclusive environment for participants of all backgrounds. We wanted our color choices to be upbeat but also reflective of particular objects and elements of a garage, like the vibrant yellow of a caution label or the retro turquoise of an old car. The display typeface, Covik Sans, acts similarly with its playful counters and curved crossbars.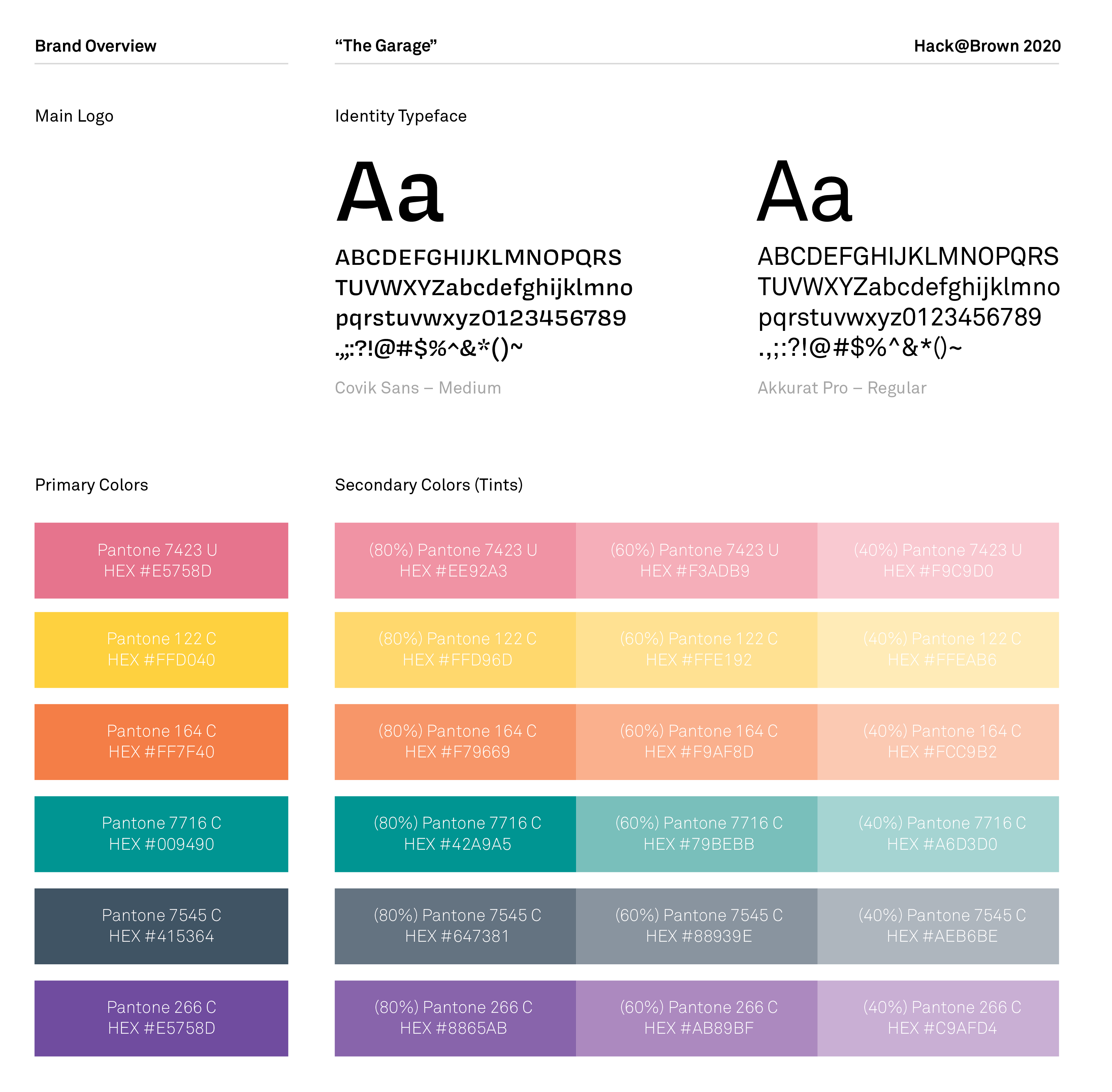 Landing Page
One of the major tasks for our team was designing the landing page for Hack@Brown. I collaborated with my lovely teammates Ryan Kang, David Chataran and Christine Wang to create an easily navigable and visually exciting site. We utilized a pegboard background with shelving units throughout and each of us 3D rendered a different garage scene for each section using Cinema4D.
See the result of our hard work in action here!
↳https://2020.hackatbrown.org/
Publicity Materials
The design team was also in charge of creating a wide range of promotional materials, such as posters, gifs and informational flyers, to advertise the hackathon. Soeun Yoon and I worked together to brainstorm and create, as well as communicate with the publicity team to keep up with their requests. I primarily created banners and a Snapchat filter for Hack Week.



A handful of workshop banners I made which were played on TV screens in the Brown University science library, as well as the Hack Week Snapchat filter.